Jaohar UK Limited by Khaled Jaohar
Strada Războieni 77, Constanța 900001, Romania
77 Strada Războieni
Constanța
Județul Constanța
900001
RO
Jaohar UK by Khaled Joahar is a company based in the United Kingdom specialising in providing B2B services to the worldwide shipping industry. We work in partnership with offices and agents around the globe to ensure the best possible service for our clients.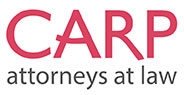 The CARP Law Office was established in 2003 as the first law firm in Iasi and Moldova specialized...

Strada Războieni 77b, Constanța 900001, Romania
Jaohar UK este o companie cu sediul în Regatul Unit specializată în furnizarea de servicii B2B in...